Good Morning! Mothers Day is only three weeks away and if you want a jump start on a gift band wagon then you're in luck.
---
Breanna from BreMarieJewelry creates casual yet sophisticated jewelry for the woman who loves fashion, but not trends. All the pieces are named after women who have made a difference in the world. Using recycled metals, she strives to create jewelry that's strong, beautiful, and not at all cluttered. She believes in passion, great design, and a well-made product will outlive any trend.
Shop Link: etsy.com/shop/bremariejewelry
Coupon Code: GAB20
Coupon expires Mothers Day May 10, 2015.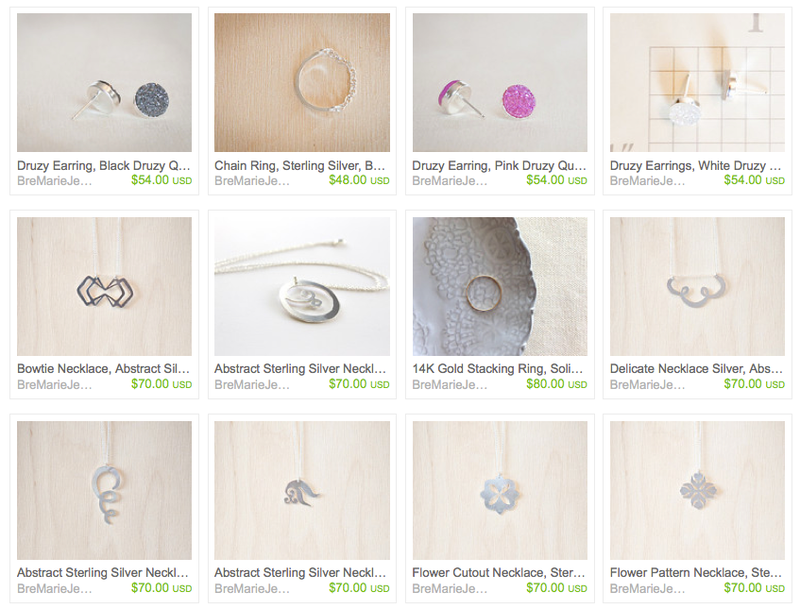 ---
Two Little Boats' owner Jenny makes handmade jewelry and accessories. She offers 3 sizes of fabric button earrings and have tons of options. She also offers necklaces, rings, and hair accessories. All cute affordable gift ideas.
Shop Link: etsy.com/shop/twolittleboats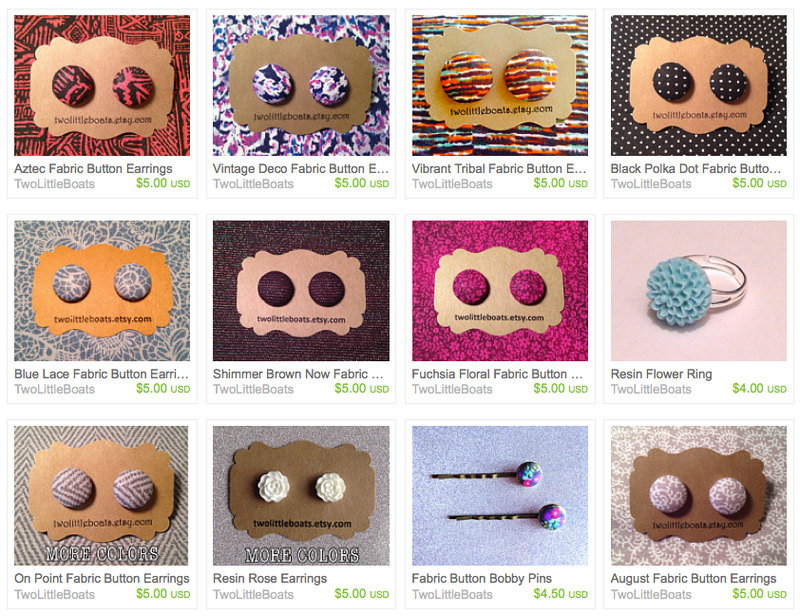 ---
Violet, owner of Vilka is from the Netherlands and loves to crochet. She likes taking simple yarn and make something cool from it. She has lots and lots of colours, a bit of bohemian style incorporated into her pieces. She makes bags, clutches, and jewelry all uniquely made.
Shop Link: etsy.com/shop/vilka
---
If you want your Etsy shop to be featured please visit [ THIS LINK ] to learn how.