Hope everyone is having a lovely weekend! This Shopping Sunday's post is all about baby items and gifts. Hand-made items create a perfect message especially for new mothers and here are some items I'm sure they will all adore.
---
Brea is owner of JoHo Baby where you will find a collection of baby and toddler leggings made out of unique organic fabric, ring slings and baby wraps that have been perfected to offer you and your little one the most comfort and headbands for baby and adult.
Shop Link: etsy.com/shop/JoHoBaby
Coupon Code: SPRING15 for 15% off.
Coupon expires May 5th, 2015.
---
Thirteen Treads has a little something for everyone. Allie sells flannel baby blankets, burp cloths, fleece blankets, turban headbands, infant and toddler headbands, hair accessories, flannel pj pants around the holidays, scarves, and bow ties for pets! She also has just started selling fandom inspired jewelry and accessories.
Shop Link: etsy.com/shop/thirteenthreads
Coupon Code: BABY15 for 15% off.
Coupon expires May 31st, 2015.
---
KazTeks sells Baby Boots, Slippers, Moccasins, Gloves, Hats made from natural leather. Ati is from Switzerland, and she also offers custom orders for all her cute slippers.
Shop Link: kazteks.etsy.com
Coupon Code: GABYKAZTEKS for 10% off.
Coupon expires May 31st, 2015.
---
For hand crafted minky, faux fur and professional sport blankets from babies to xl adult sizes you may want to stop by Bundle Me Baby. Darlene can also embroider names and dates to make the blanket extra special as for the birth of a child or wedding day.
Shop Link: etsy.com/shop/bundlemebaby
Coupon Code: GABY5 for $5 off.
Coupon expires May 10th, 2015.
---
Kalpna sells Hand Knit Newborn Photography Props in her second shop called K2C Blooms. You will find hand knit baby photo props made with soft, luxury fibers in soft color palette and beautiful textures.
Shop Link: etsy.com/shop/k2cblooms
Coupon Code: NEWSHOP15 for 15% off.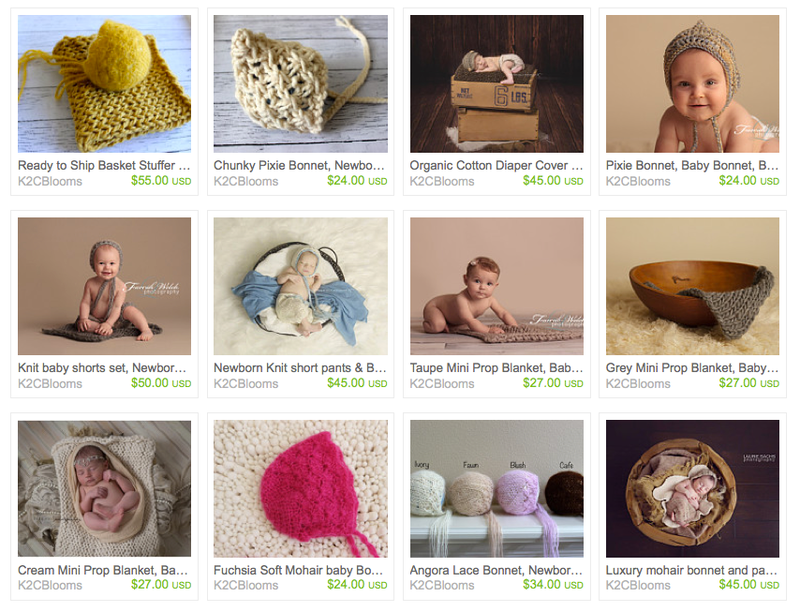 ---
If you want your Etsy shop to be featured please visit [ THIS LINK ] to learn how.