I received my first set of indie polishes the other day and I couldn't wait to swatch them all. I purchased them from Pipe Dream Polish on Etsy. To view the other colors she has or to buy any go to: etsy.com/shop/pipedreampolish. I bought the 6 minis for $18.75 plus shipping.
From Left to Right I bought: Hotter than a Fantasy, Validate Me, Candy on the Beach, Mas Fina, Promise the World, and Center of the Ring.
CENTER OF THE RING: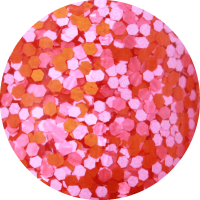 The polish has medium hex glitters in pinks and orange. It has a clear base, so I put two coats on top of a white polish.
CANDY ON THE BEACH:
Candy on the beach is a coral color with fine and medium hex gold glitter.
HOTTER THAN A FANTASY:


A lovely indigo color with various sizes of red, pink, blue, and orange glitter. This is two coats of polish with a top coat.
PROMISE THE WORLD:
A clear base glitter polish with small and medium glitters in various colors such as: aqua, purple, and blue.
MAS FINA: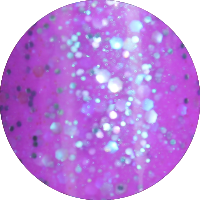 A very pretty purple polish made up of iridescent blue glitter.
VALIDATE ME: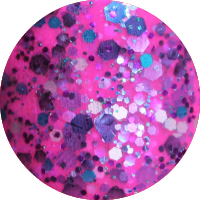 In a fuchsia pink base, Validate Me has various hex glitters in purple, blue, and aqua colors. This is definitely one of my favorite polishes.